Have a question, or want an update on your order?
You may contact us by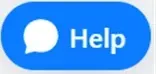 (bottom right corner↘) on Mon.-Fri.
Want to check your shipping progress?
Please visit here to track it online with your tracking number.
Write to us at usportsjournal.cs@outlook.com .
We're always happy to help! We provide great services to you!